Slip Stitch Columns Knitting Stitch. This one looks lovely and is super easy to do over a two row repeat.
Abbreviations:
K: knit
sl1: slip 1 stitch with yarn in front
WS: wrong side of work
RS: right side of work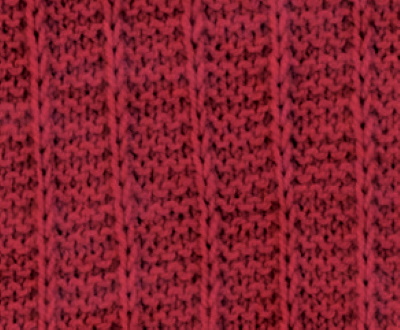 Cast on Multiples of 5 + 7
Row 1 (WS): k3, sl1, *k4, sl1* k3
Row 2 (RS): knit across
Repeat rows 1 and 2 to desired length for pattern.